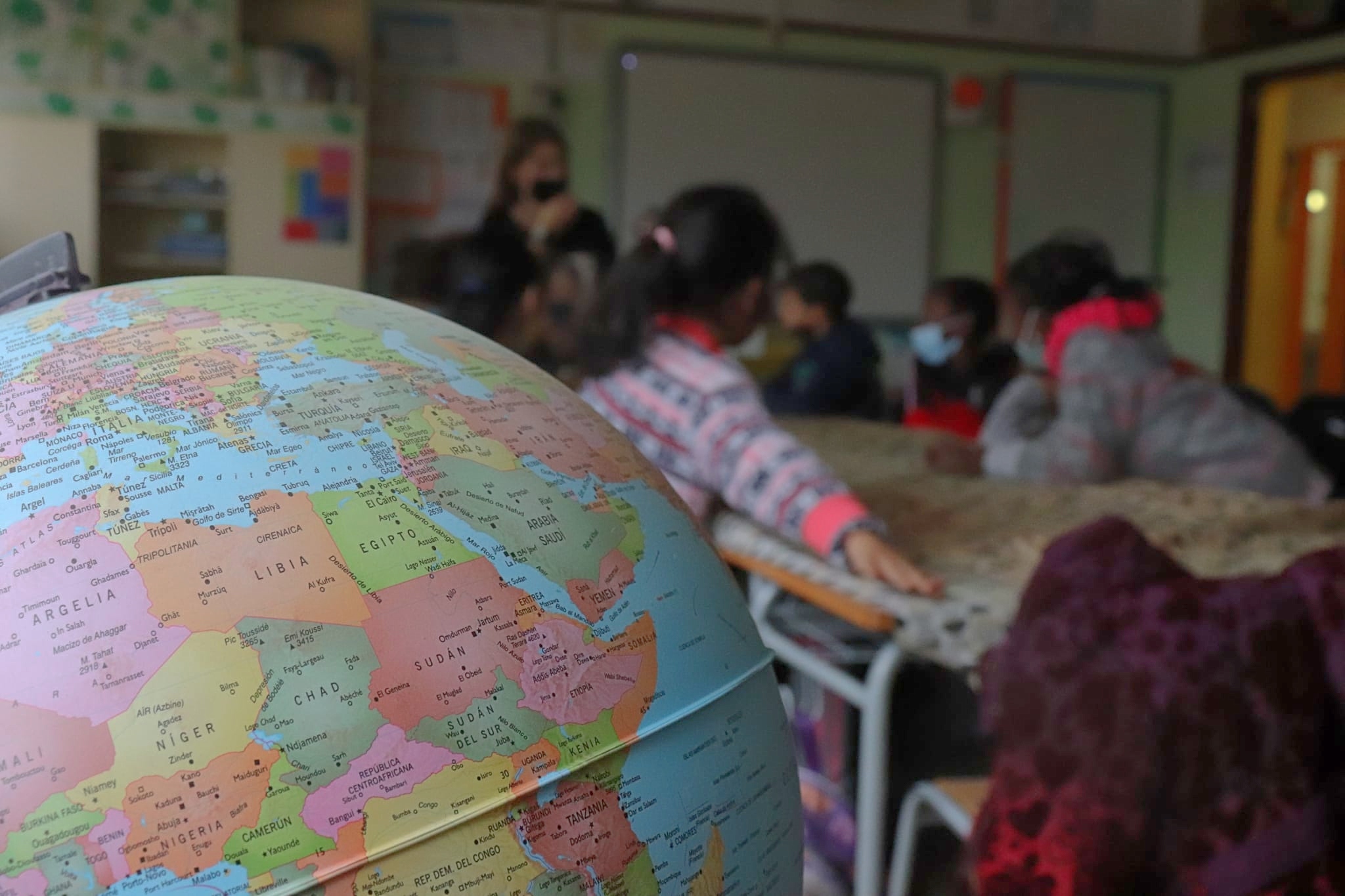 On the 24th of March, the Girona representatives of Talent Maker were invited to a conference on experiences to promote inclusive education and social inclusion organized by the Inclusive Education Master at the University of Girona.
El Pla school team explained their original project Talents; and how it has evolved into our current Erasmus + project: Talent Maker.
They focused on the social reality of the municipality of Salt and the difficulties the multicultural schools with children from vulnerable families have to face to guarantee equity an inclusive education.
They presented the project as a universal measure to attend diversity as it applies to the individuality of each child, encouraging their multiple intelligences, learning by "making", and global personality growth.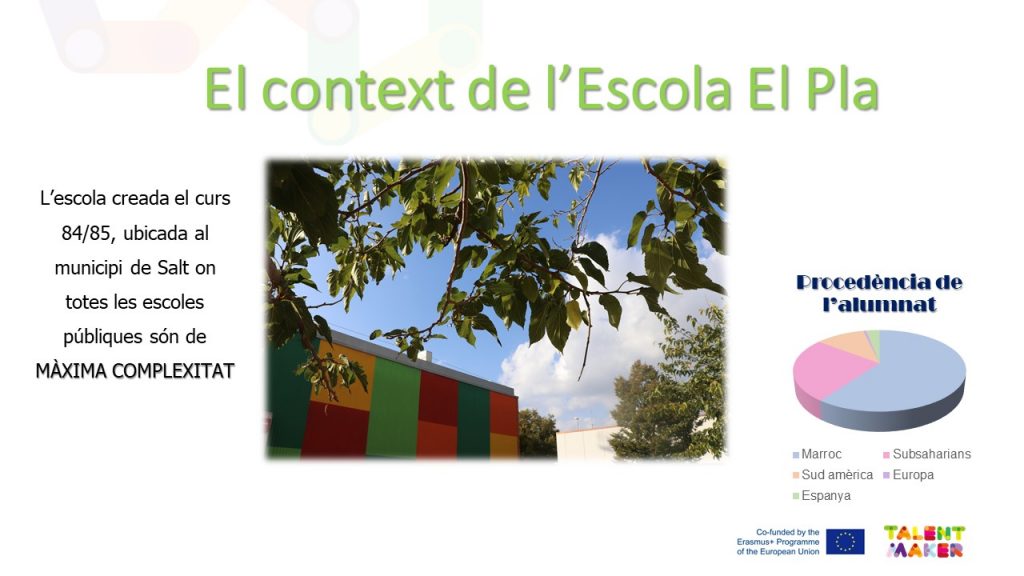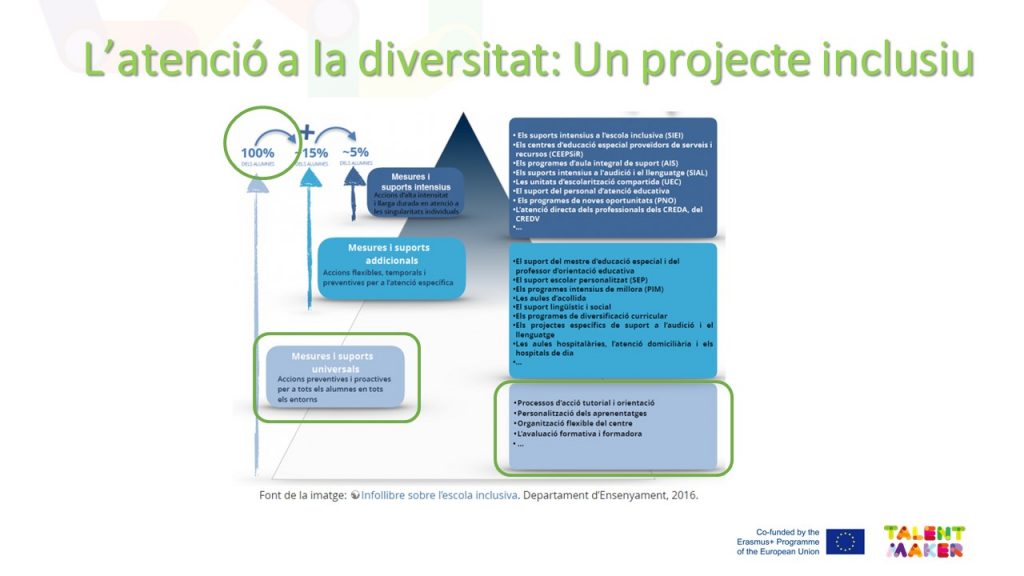 On days like this, when sharing Talent Maker, we recognize the importance of this European cooperation. We value having the opportunity to discuss, design, implement and share this pedagogical project and adapt it to different country realities and their possible lock-downs.
Because the way we see it, from the inspiring practice of El Pla School, three schools with social inclusion problems are working together with research groups of universities that also care for children from vulnerable families, and this is how we can make a real change.
We believe that cooperation is the way to improve and promote transformative educational practices.