The 1st Primary School of Nea Alikarnassos received representatives of the Erasmus+ Programme 'Talent Maker' consortium on the 24th and 25th of May 2022 at the school premises. The participants were the University of Girona and El Pla School of Salt (Spain), the University of Craiova and Constantin Ianculescu Primary School of Cârcea (Romania) and the institution Action Synergy of Athens (Greece). The host organization, namely the teaching staff of Alikarnassos, showed the attendees around the school and the city of Heraklion.
On the first day, the youngest school pupils welcomed the participants with a music and dancing performance. Then, attendees observed students and teachers in action working on the Digital Educative Capsules.
Later, they took part in a guided tour of the school premises carried out by the students themselves. Afterwards, they had lunch in the school dining room. Finally, the first day was completed with the participants attending a creative workshop based on new technologies organized by the University of Girona.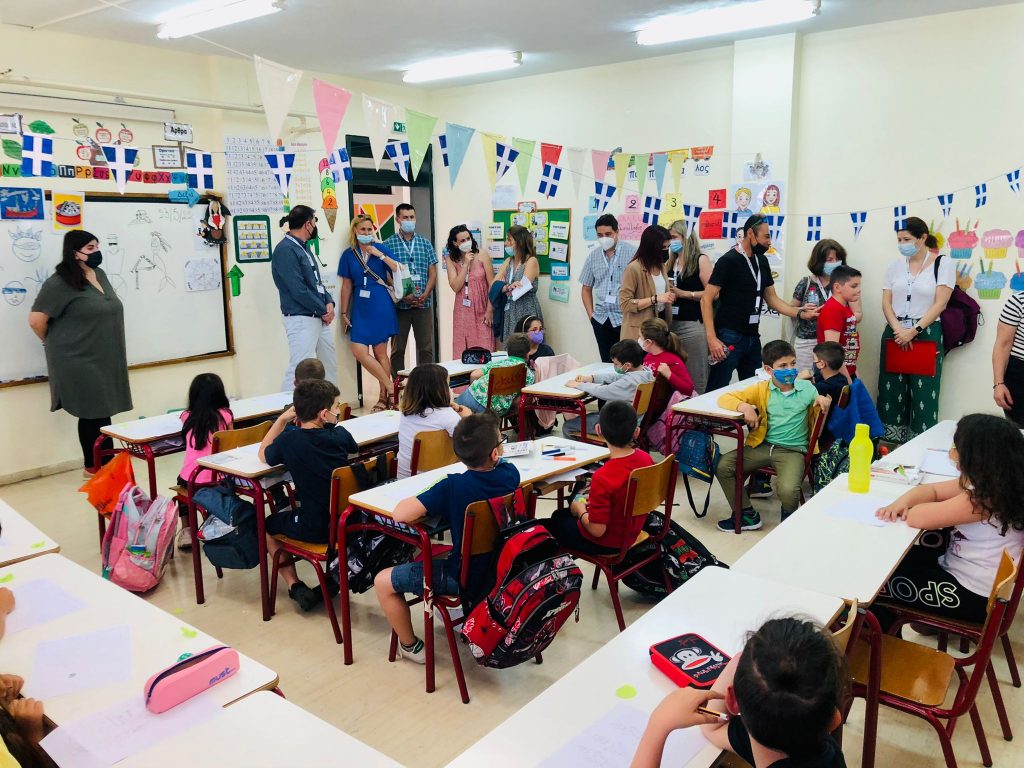 On the second day, the attendees discussed the steps that have been taken so far, as well as the following steps towards the project's completion. They exchanged views, ideas and concerns about the project with the aim of taking collective decisions regarding the implementation of the Talent Maker programme. A briefing about the digital educative capsules making followed, presented by the organizers of the programme.
Later in the evening, in a friendly environment, the participants shared their experiences, entertained and arranged to meet again in Girona (Spain) in February 2023.