On the 8th of September, the Cathedra TEKHNÉ originated from the collaboration between the University of Girona (UdG) and the City Hall of Salt celebrated their first year with a Meeting in El Pla school (Salt, Spain).
In the meeting UdiGitalEdu, the research group in Education, Technology and Development Cooperation of the UdG, shared their impact in the educational context of the village through projects' implementations, technology workshops, teachers' training and schools' collaborations among others.
The Talent Maker project was head lighted for being a successful example of the establishment of the Cathedra and the result of developing the idea of a project already carried out by one of the municipal schools.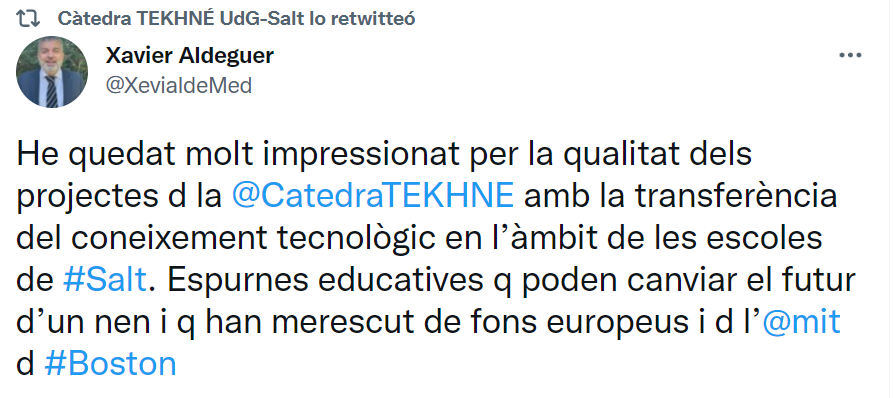 "I was very impressed by the quality of TEKHNÉ Cathedra projects and their transference of technological knowledge in the context of the schools of Salt. Educative sparks that can change the future of children and have deserved European funds."
Xavier Aldeguer
General Director of Knowledge Transfer of Catalan Government