In El Pla School (Salt, Spain), we recently enjoyed a new capsule of the Library Talent (Biblio Zen for us in Catalan). 
In the first session, we entered the marine world, thanks to the cosy ambience prepared by our teacher, and explored books and words related to sea life.

Furthermore, we collaborated to create ocean dioramas in shoeboxes, a workshop described in the Talent Maker Capsule The Sea in a Fishbowl. As you can see, some very cool fish tanks came out! And we used and got familiar with some new and specific vocabulary!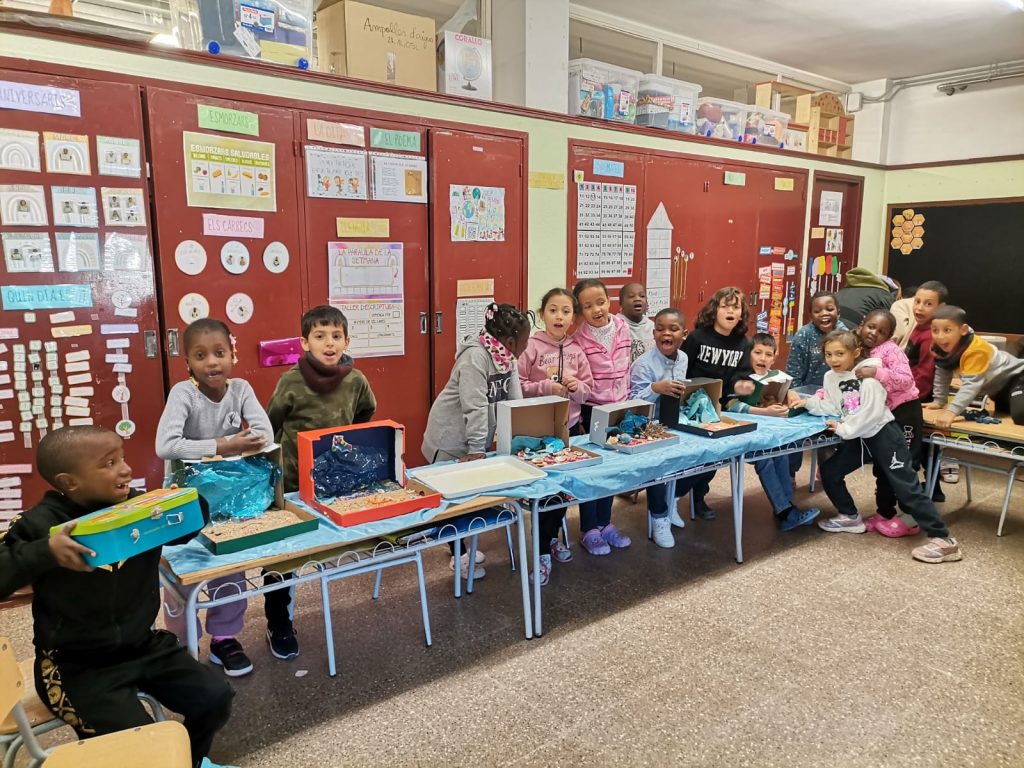 In the next session, we took our creations into the digital world. We learned about coding and played with Scratch Jr. Through this programming language for children, we made our fish move and talk by recording our voices. We even got into the screen by taking a picture of ourselves and placing it as the face of a scuba diver sprite (Scratch Jr gallery character). We animated our aquarium and brought its animals (fish, sharks, whales, starfish) to life! Moreover, it was fun sharing and seeing our classmates' projects while learning coding tips from each other. It was fascinating getting to know and delve into this field.