DIY Games Edition Capsules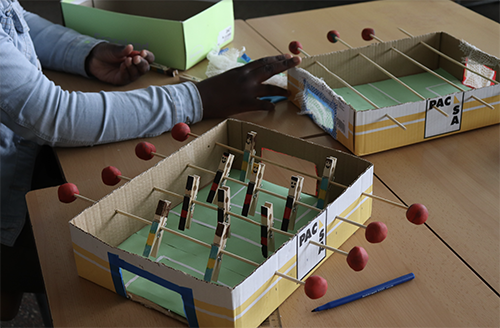 Did you know there are several football-table World Championships, the longest football table game lasted over two days or the most expensive table ever sold went for 85.000€? 
This workshop, designed for middle and upper primary graders, is about making a football table by reusing easy-to-find home materials while busting imagination and manual dexterity. But, foremost, it is about collaborating and having fun while playing with others with a consensus set of rules.
Language: English
Age-group: 8-12 years old
IM focus: Interpersonal
Recommended space: Indoors
Video: Yes
Unplugged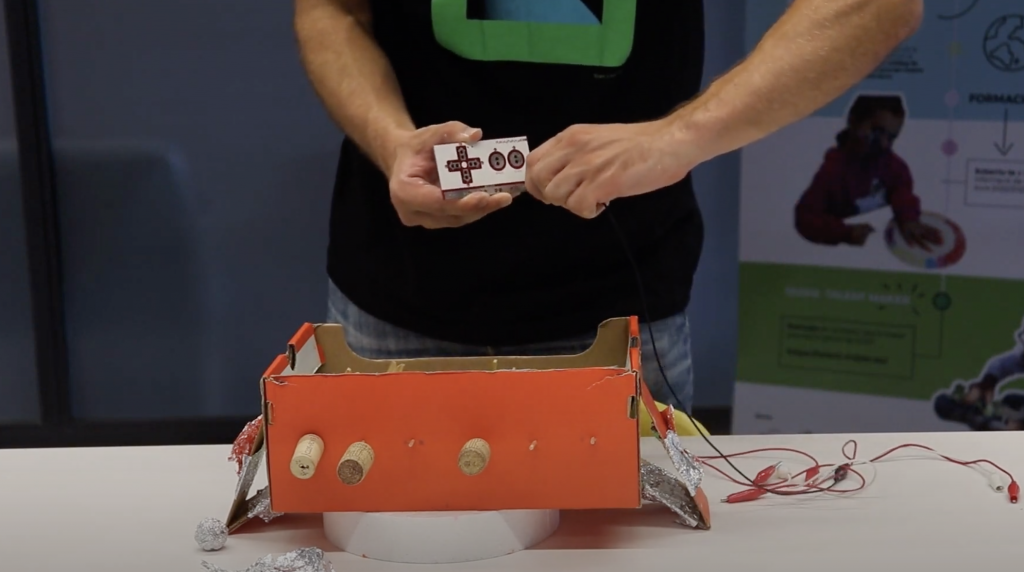 Football table II: add a scoreboard
Did you know the first digital scoreboard was invented back in 1908? Before, people used scorecards. Or that the largest scoreboard in the USA is in the American Football field, "Everbank" in Florida?
This Digital Educative Capsule is an extension of the Football table I. It is also for children from 8 to 12 years old and focuses on collaboration. However, this time the creation process consists of programming a digital scoreboard with Scratch and Makey Makey to incorporate into the previously made DIY football table. Will the game be influenced by having a scoreboard? 
Language: English
Age-group: 8-12 years old
IM focus: Interpersonal
Recommended space: Indoors
Video: Yes
Plugged