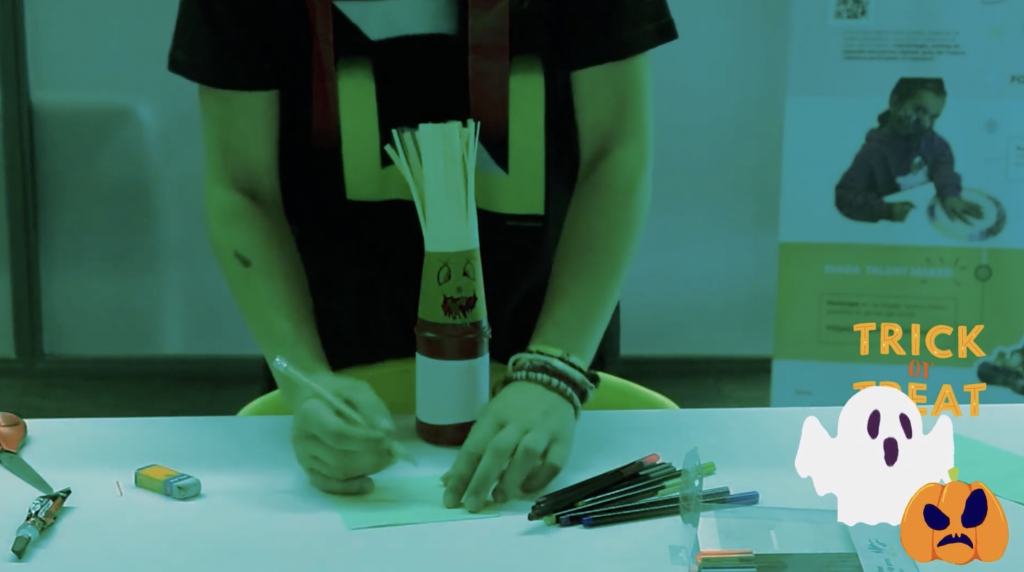 Did you know? Halloween has a Celtic festival origin where people wore costumes to ward off ghosts. 
In this Educative Capsule, recommended for lower-primary pupils, children make 3D monsters' decorations out of daily life reusable materials reflecting on geometrical shapes and colours (primary, secondary and complementary).  
Language: English
Age-group: 6-8 years old
IM focus: Visual-spatial
Recommended space: Indoors
Video: Yes
Unplugged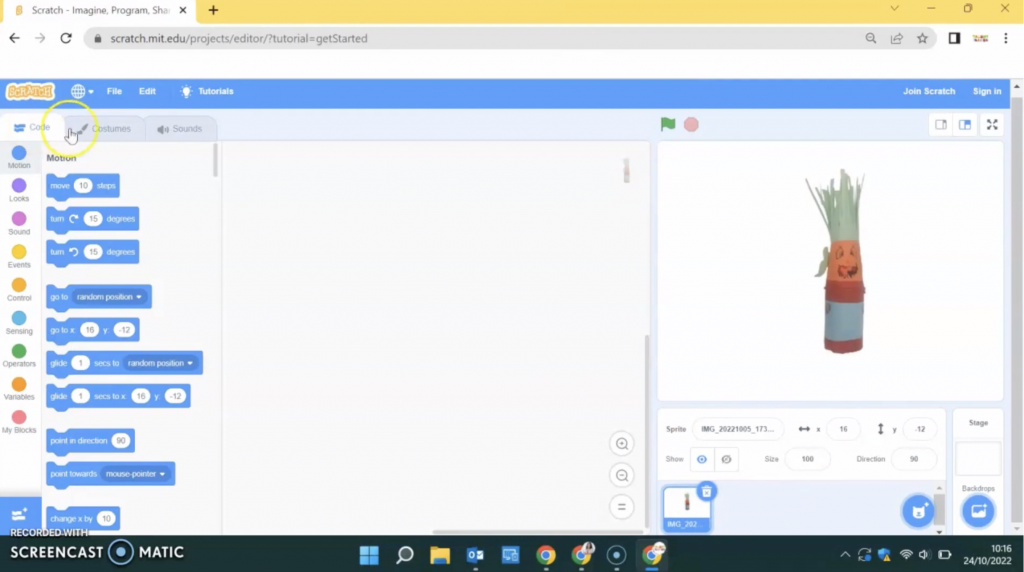 This Digital Educative Capsule is the continuation of Monster I. Also addressed to children from 6 to 8, it is about students creating an animation using Scratch, a programming language for children, where the monster they have previously made describes itself on the screen. They can add music, sound effects, background and other spooky characters as well as movement to their monster. 
Language: English
Age-group: 6-8 years old
IM focus: Visual-spatial
Recommended space: Indoors
Video: Yes
Plugged